Congratulations to Charlotte Rettberg
November 22, 2019
Congratulations to Charlotte Rettberg Article
A rising star in the hospitality industry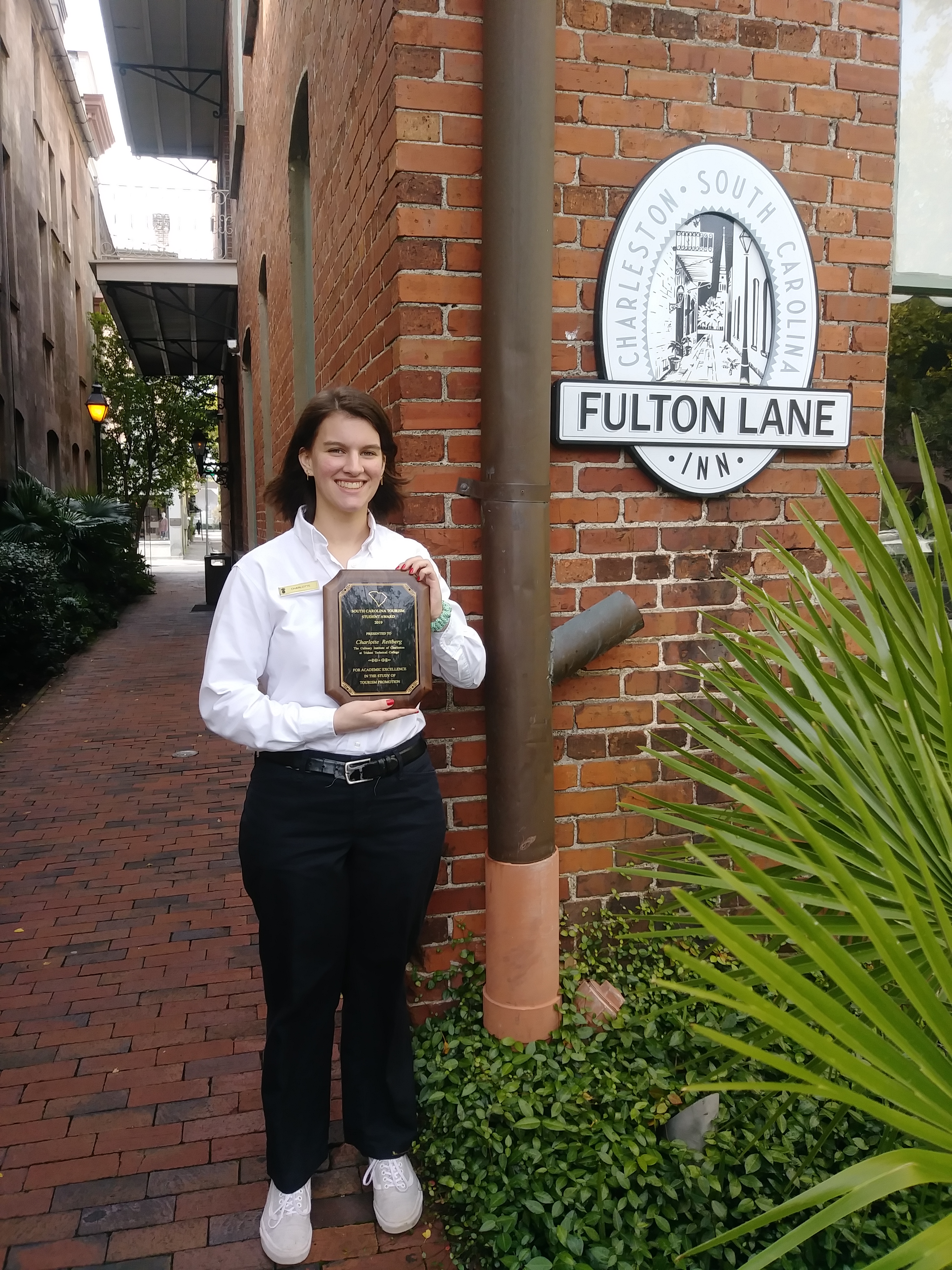 Charlotte Rettbery has been a member of the Charming Inns staff at Kings Courtyard Inn and Fulton Lane Inn for the past year. Since joining the Charming Inn family, Charlotte's kind spirit and determination have made her an irreplaceable member of the team. During her apprenticeship under assistant innkeeper Andrew Jenkins, Charlotte has excelled at every task from housekeeping to concierge with charisma and resilient, all while attending classes full time at Trident Technical College.
Charlotte has recently been recognized for her passion for hospitality and academic excellence by winning the South Carolina Tourism Student Award. Only nine South Carolina college students from hospitality-related programs were given Tourism Student Awards during a ceremony at the Lace House in Columbia. The students were recognized for outstanding academic achievement related to hospitality and tourism in South Carolina, including culinary studies. Sponsored by the South Carolina Travel and Tourism Coalition, the Tourism Student Awards recognizes students who were recommended by faculty for exemplary work. Scholarships are provided through the Fred Brinkman Memorial Fund, which is funded through a silent auction held annually at the Governor's Conference on Tourism & Travel.
After graduating from this prestigious hospitality program, Charlotte plans to continue her hospitality career in Charleston to stay near her family in Summerville, South Carolina. Congratulations Charlotte from your Charming Inns family and cheers to continuing to make more incredible things happen in the hospitality industry.