Easter In Charleston 2020
March 12, 2020
Easter In Charleston 2020 Article
Easter in Charleston is arguably one of the best times to visit the Holy City
With winter now unofficially behind us, there is unique energy surrounding the change of the season. Soon, the city will be wafting with the intoxicating smell of Carolina jasmine, and the streets will be buzzing with excitement for spending a warm afternoon on an open-air patio. And, of course, visitors and locals alike are itching for the opportunity to enjoy the water, hit the beach, or sip coffee along the battery. Parts of Charleston prepared for Easter This year. While there is never a shortage of things to do on Easter in Charleston, we've made a list of our favorite ways to spend the holiday weekend:
Magnolia Plantation - Whether you are looking for the perfect Easter egg hunt or a moving Easter Sunday sunrise service, Magnolia Plantation has a weekend filled with events to celebrate. On Saturday, you will find an Easter egg hunt for every kid in the family every hour from 10 am – 2 pm. Parking will be free, and all are welcome.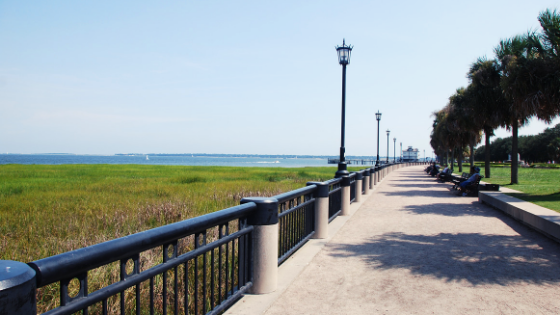 Head to the Battery - The Easter Sunrise service at White Point Garden will begin at 6:30 am on Easter Sunday. This spectacular view of the harbor is one of the best places to watch the sunrise. This service has been known to draw crowds of over 500 tourists and residents to celebrate Easter in Charleston.
Celebrate with Brunch - Enjoy a taste of Charleston's unique cuisine on Easter morning at Market Streets Cafe Framboise. We can't think of a better way to start your day than enjoying a glass wine or freshly made pastries at this family-owned French cafe. Stop in for craft coffee or try homemade Quiches. Countless restaurants offer festive brunch options. Check-in with Resy for reservations.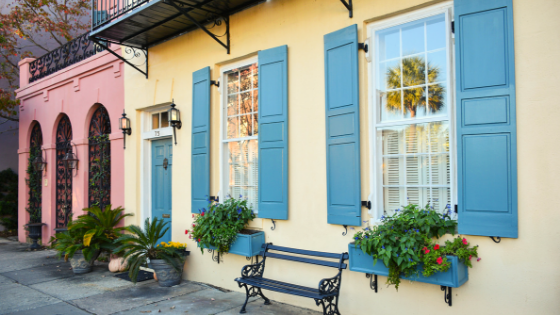 Explore Historic Charleston - If you are looking to sight-see with your friends and family, the 73rd Annual Festival of Houses and Gardens offers all that you could possibly desire. Set amid the ambiance of the city's Old & Historic District, this series of award-winning tours and educational events showcase Charleston's distinctive architecture, history, gardens, and culture. The tours provide a rare opportunity for guests to go inside the private houses and gardens of some of America's most beautiful historic residences.
Circa 1886 - Tucked in a quiet neighborhood in the Historic District, Circa 1886 offers an elegant setting, perfect for conversation. Chef Marc Collins' inventive and delicious cuisine is a Charleston experience that you don't want to miss. While the restaurant gives its staff a much-needed night off on Easter Sunday, plan to make a reservation for Friday or Saturday night.
While enjoying Easter in Charleston, you will rest easy knowing that you have the perfect hotel to serve as a home base. The Kings Courtyard Inn offers daily continental breakfast, wine and cheese, and luxury rooms to make your weekend that much better. Take advantage of the favorable rates at this Charming Inn. Call 843-720-2688 or click here for more information.