Fun Events in Charleston in March
February 21, 2023
Fun Events in Charleston in March Article
As winter turns to spring, Charleston comes alive and promises to fill your calendar with an abundance of fun and unique events. To help you plan your March itinerary, we have compiled a list of our favorite things to do in March in Charleston.
When: March 1st through March 5th, 2023
Where: Various locations
Since 2005, this iconic week-long festival has been one of the area's premier events. Originally started to promote and elevate Charleston's culinary brand, Charleston Wine and Food Festival brings out the best of the best to truly showcase the Charleston culinary scene. Those looking to participate can buy tickets to different unique events throughout the week. Ticket prices vary based on the event.
When: Saturday, March 4th, 2023 | 12:00 pm - 4:00 pm
Where: Front Beach on Isle of Palms
Make the quick trip over to Isle of Palms (IOP) and enjoy the beginning of the spring season with Front Beach Fest. This street festival will have activities for the whole family. From live beach music to jumping castles and face painting, there is something for all ages. Admission and parking for the festival are free.
When: Saturday, March 11th, 2023 | 11:00 am - 3:00 pm
Where: Mount Pleasant Towne Centre | 1218 Belk Dr, Mt Pleasant, SC
Take in a display of local and regional artistic talent at ArtFest 2023! This annual festival will showcase music, dance, and visual arts from local talent. Along with a variety of art displays, participants can purchase food and snacks from a variety of vendors. The best part about this event? Admission, parking, and activities are all free!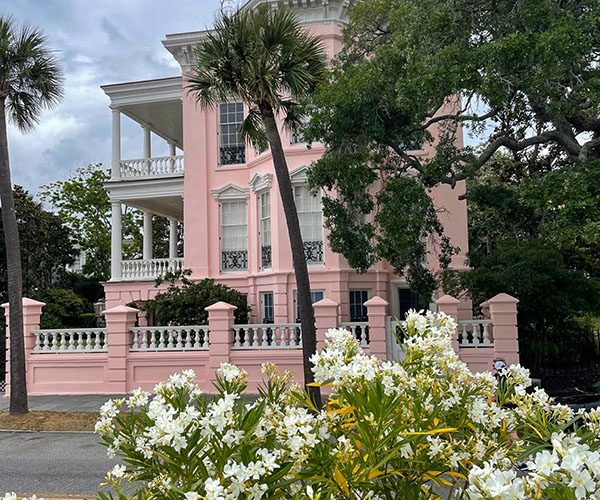 When: March 15th through April 8th, 2023
Where: Various locations
Expand your knowledge of Charleston with the Festival of House and Gardens! This multi-day event is the perfect way to connect with some of Charleston's luscious gardens and world-renowned historic homes. Those participating can choose from an assortment of events from March 15th to April 8th. Ticket pricing varies based on the tour you would like to attend.
When: Friday, March 17th through Sunday, March 19th, 2023
Friday and Saturday 10:00 am – 6:00 pm | Sunday 11:00 am – 5:00 pm
Where: Charleston Festival Hall | 56 Beaufain Street, Charleston, SC 29401
Spend the day checking out a collection of magnificent antiques! Bringing together 30 exhibitors from the United States and Europe, this one-of-a-kind showing is an event that will be hard to forget. Participants will find themselves surrounded by mid-century furniture, folk art, jewelry, oriental rugs, silver, prints and maps, and so much more. The showing will be held at Festival Hall.
When: Friday, March 17th, 2023 | 10:00 am
Where: Begins at St. Patrick's Catholic Church, ends at the Cathedral of St. John the Baptist
Celebrate St. Patrick's Day in the heart of historic Charleston with the annual St. Patricks Day parade! Kick off the holiday with an 8 AM mass at St. Patrick's Catholic Church, with the parade starting shortly after at 10 AM at Radcliffe Street and Saint Philip Street; the parade will make its way down both King Street and Broad Street and finish at the Cathedral of St. John the Baptist. Parade watchers will see Charleston's Irish step dancers, fire trucks, marching bands, and much more! There is no admission to this event.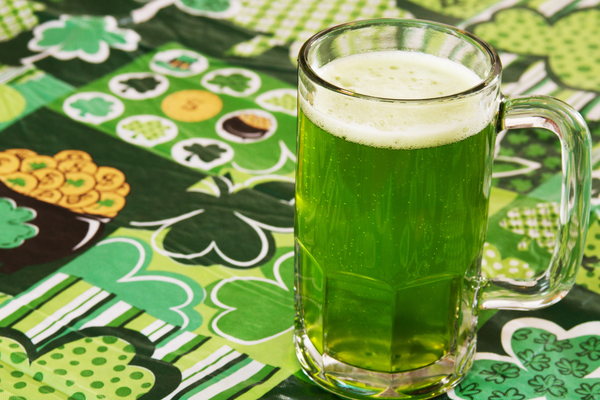 When: Friday, March 17th & Saturday, March 18th, 2023
Where: Various locations
Channel your inner Irishman, grab a pint, and celebrate St. Patrick's Day with Charleston's St Patricks's Day Bar Crawl! Crawlers will experience some of Charleston's most popular bars, enjoy music from live bands and DJs, and enjoy food and drink specials throughout the crawl. This is a free event; participants will need to simply visit the event's website and register for their preferred date.
When: Two Saturdays, March 18th & 25th, 2023
Where: The Historic Dock Street Theatre | 135 Church St, Charleston, SC 29401
Get the family together and enjoy a childhood favorite, Charlotte's Web, at the Historic Dock Street Theater. Audience members will watch the special friendship between Wilbur the pig and Charlotte the spider unfold on stage while enjoying one of Charleston's premier historic venues. Tickets start at $34.50.
When: Friday, March 24th, and Saturday, March 25th | 1:00 pm – 4:00 pm
Where: Various locations
If you want to enjoy some of Charleston's most beautiful and historic private homes, the Annual House and Garden Tour is the perfect experience. These one-of-a-kind tours will bring you face-to-face with some of the country's most breathtaking gardens and architecture. Tea and refreshments will be available during and after the tour at the Confederate Home Garden. Tickets cost $60.
When: Friday, March 24th, and Saturday, March 25th, 2023
Where: Woodlands Nature Reserve | 4279 Ashley River Rd, Charleston, SC 29414
Are you a big bluegrass fan? If so, the Charleston Bluegrass festival is the perfect event for you! This two-day extravaganza takes place on the pristine 6,000-acre grounds of the Woodlands Nature Reserve, a quick 35 to 40-minute commute from downtown Charleston. Festivalgoers will enjoy over 15 musical guests, local food vendors, full-service bars, and a delightful southern experience. Two-day general admission passes start at $120, and camping options are available.
We hope our list of things to do in March in Charleston will inspire you to make plans to get out and enjoy these unique and fun events! Be sure to subscribe to our newsletter and read more about what's going on in Charleston in our other blog posts!