Indoor Guide to Exploring Charleston
January 11, 2019
Indoor Guide to Exploring Charleston Article
While Charleston is famously known for its cobblestone streets and antebellum houses that line them, some of the Charleston's hidden spots can be found indoors.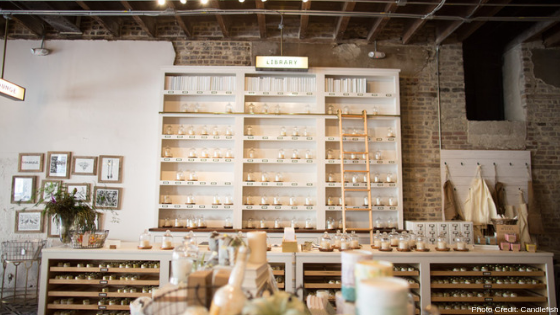 Whether you are looking for relief from the heat or need a place to warm up during the winter, our guide will help answer the infamous question "What Can I Do Indoors in Charleston?"
The Charleston Museum - 360 Meeting St, Charleston SC | 843.722.2996
Visit America's first museum in the heart of Charleston, established by Charleston Library Society the night before the American Revolution. The museum now has the most comprehensive collection of artifacts from South Carolina in the nation including historical material culture from documentary and photographic resources as well as natural history. You can travel through time and see locally found fossilized invertebrates and cast of jaws from a giant megalodon that lived off the coastline of the Carolinas. Spend hours exploring the hands-on exhibits and learn about the rich history of South Carolina.
Nathaniel Russell House – 51 Meeting St, Charleston SC | 843.723.1159
Explore Charleston's gilded age of luxury at the Nathaniel Russell House. This house is believed to be one of the most important neoclassical style homes in America. You can take Docent-led tours which take place every 30 minutes or guest can take a self-guided tour with Historic Charleston app. The tours offer a great second-hand recount of the life of Nathaniel Russell and the Charleston's elite post-revolutionary war. Spend an hour marveling at the three-story free-flying staircase and strolling through the formal gardens. The Nathaniel Russell House is a great educational experience for all ages.
Candlefish – 270 King St, Charleston SC | 843.371.1434
Grab a bottle of wine and a few friends and head over to Candlefish for a candle making course. Yes, this outing is BYOW friendly! Candlefish is the mecca for all candle lovers of all ages– with 100 different candle scents archived in their candle library; you can create a true one-of-a-kind candle during their workshop. You'll learn step by step of all the ins and outs of candling making with your instructor. While you wait for your original candle to finish setting, you can sniff your way through all 100 different candles in their candle library or explore the rest of the shops' unique collection of boutique jewelry and home decor. This is the perfect activity for a girl's weekend trip or a mother-daughter date. These classes have limited availability, please visit the website to reserve your class.
The Alley – 121 Columbus St, Charleston SC | 843.818.4080
Test your skills and strike out the competition at The Alley. Voted by the Charleston City Paper as the Best Sports Bar and Best Bowling Alley, this eight-lane retro-style bowling alley offers the best of both worlds with all your favorite classic arcade games such as the Ms. Pac-Man, Skee Ball, Pin Ball just to name a few. And a 40-foot bar that serves up cold beverages and classic bar food fare 7 days a week. You can score the best deals at The Alley during the weekdays such as $2 Tuesdays; where you can enjoy $2 bowling, $2 Hot Dogs and $2 Beers all day long. The Alley is the perfect place to settle scores for all ages, visit their website to see all of their weekday deals.