Labor Day Weekend Escape
August 19, 2022
Labor Day Weekend Escape Article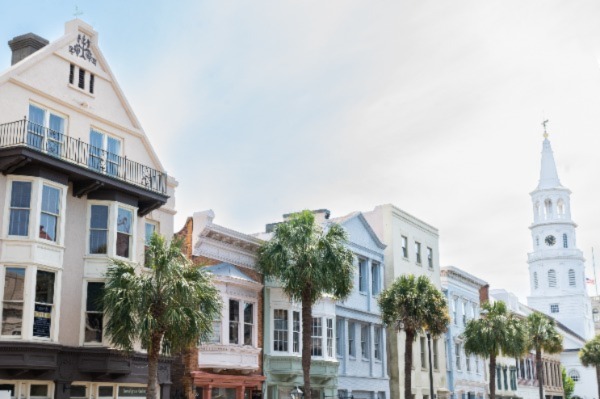 Need a Labor Day Weekend Escape? If so, Charleston is the place for you to enjoy the long weekend! From Jazz to shopping to a day at the beach, the Holy City has a variety of fun activities to make your Labor Day weekend unforgettable. Take a look at our list below for some ideas for your Labor Day Weekend Escape!
1. ENJOY SOME SMOOTH JAZZ SEPTEMBER 3-4
Order your tickets for the Lowcountry Jazz Festival hosted at the Charleston Gaillard Center. This annual two-day music festival is a Charleston Labor Day weekend tradition. This year's event kicks off on September 2nd with a White Party. Proceeds from the Festival support the mission of Closing the Gap in Health Care, Inc. and the Thaddeus John Bell, M.D. Endowment Fund.
2. HIT THE BEACH
While Labor Day is seen as the official end of summer, Charleston's summer easily continues on into September, and soaking in some sun on the beach is a popular activity for Labor Day weekend. We have five sandy beaches, each boasting its own wonderful qualities. Learn more here about our two favorite beaches here!
3. FIRST FRIDAY ARTWALK SEPTEMBER 2 FROM 5-8 PM
Visit more than 30 local art galleries, located throughout Charleston's historic French Quarter and South of Broad neighborhoods. Many galleries provide refreshments and the opportunity to mingle with the artists. The events are free. Click here for more information.
4. CHARLESTON FARMERS' MARKET SEPTEMBER 3 FROM 8 AM-2 PM IN MARION SQUARE
At the Charleston Farmers' Market, you will find a variety of local produce, plants, herbs, and cut flowers as well as breakfast and lunch vendors, live entertainment, and an assortment of juried arts and crafts from local artisans. Click here for more information.
5. SHOP ON HISTORIC KING STREET
There are many places to shop and dine in King Street's three districts. The Lower King Street "Antiques District" stretches from Broad Street to Market Street and was voted the "Best Antique Shopping in the U.S." by the readers of Travel + Leisure magazine. The Middle King Street "Fashion District" (from Market Street to Calhoun Street) is named for its mix of charming locally-owned boutiques and well-known national brands. The Upper King Street "Design and Dining District" can be found from Marion Square to Spring Street. This district is one of the busiest and is known for its excellent dining options and nightlife.
6. "THE PLAY THAT GOES WRONG" SEPTEMBER 2-4 DOCK STREET THEATRE

Enjoy this hysterical award-winning New York and London farcical hit in one of the city's premiere performing arts venues. The historic building is open on a daily basis for tourists to view. The rich history of the Dock Street Theater reflects the tradition and culture of Charleston. More details
7. CHARLESTON BREWERY DISTRICT TROLLEY SEPTEMBER 3 FROM 1-9 PM
Jump on and off a trolley and visit a variety of local breweries. The free trolley runs every Saturday between ten local breweries. Click here for the schedule.
We hope our short list of Labor Day Weekend activities has inspired you to plan your getaway or staycation. Be sure to read more of our blog posts for more inspiration!