Life's a Beach!
April 18, 2022
Life's a Beach! Article
Nothing says summer quite like a trip to the beach! When you stay in Charleston, especially during the warmer months, you may want to take some time to relax and enjoy the ocean breeze. There are several beaches near the city, and each has its own distinct personality. Take a look at the following guide featuring our favorite beaches to help you plan your perfect day!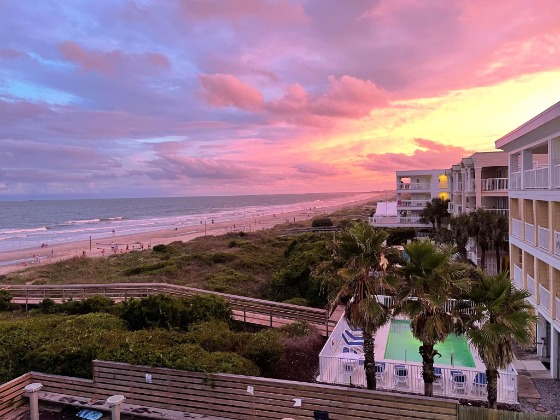 Isle of Palms (IOP) has six miles of white sandy beach and has been a destination for beachgoers for generations. The newly designed beachfront area is located on Ocean Boulevard from 10th Avenue to 14th Avenue and provides free parking along both sides of the road. Between the two ends, IOP features plenty of spots for dining and a vast array of water activities including boat tours, fishing charters, and parasailing. It's just a 20-minute drive from Charleston, making it a perfect location to enjoy a summer day or beautiful sunset.
Pro tip: There is free parking along the public rights-of-way of Palm Boulevard between 21st and 40th Avenue. However, on the ocean side of Palm Boulevard, vehicles must parallel park at least four feet (4') away from the pavement. Be sure to arrive early to get a parking space.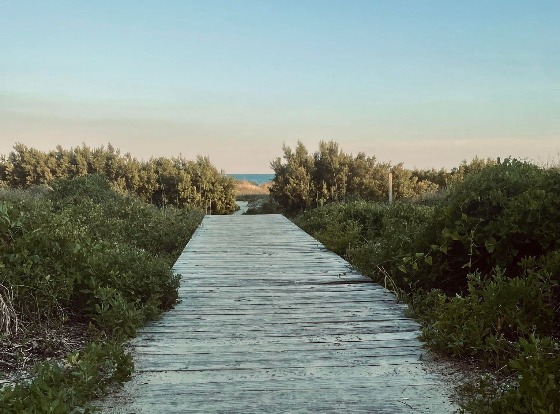 Sullivan's Island Beach is one of our favorites with a rich history, laid-back feel, and casual restaurant scene. Enjoy BBQ and trivia? Head to dinner at Home Team BBQ. More into poetry and burgers? Poe's Tavern is a must. At only 3.3 miles, Sullivan's Island Beach is the smallest of Charleston's beaches, but what it lacks in size, it makes up for in sheer beauty. It is often less crowded than the other beaches, making it a favorite spot for morning walks and picnics on the sand. The beach is just 4.5 miles from Charleston.
Just 9 miles south of Charleston, Folly Beach is a haven for surfers, fishermen, and all lovers of the laid-back beach lifestyle. Six miles of wide beaches, great restaurants, bars, and live music are what you can expect to find in this retro beach town and should be a destination for anyone visiting Charleston. Don't forget, no beach day at Folly is complete without heading down Center Street to shop the variety of souvenir and surf shops.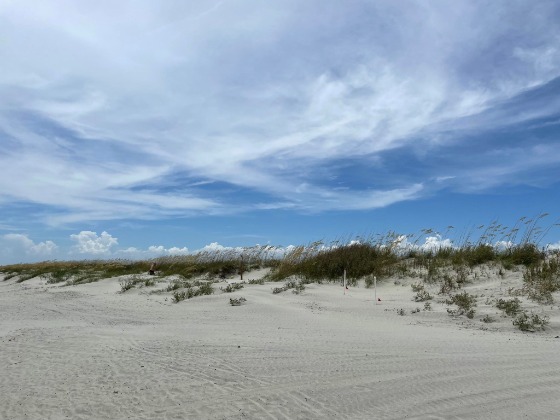 Kiawah Island boasts 10 miles of pristine beach, however, much of it is gated. The public can access the beach at Beachwalker County Park. The park is less than an hour's drive from Charleston and features a boardwalk, dressing areas, restrooms, snack bar, picnic area with grills, and outdoor showers, making it a popular spot for families. There is also great shopping, dining, and world-class golf.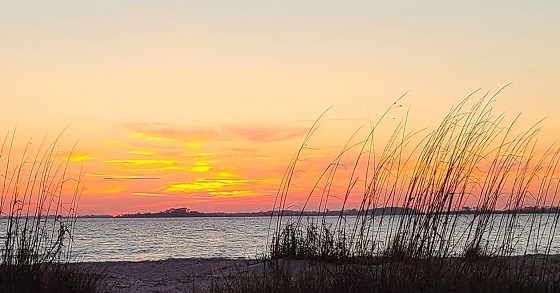 Edisto Beach is the farthest beach on our list—about 40 miles from Charleston's city center. But, if you have the time, we think it's worth it. Edisto is known for its laid-back, traditional Lowcountry atmosphere and offers beautiful expanses of shoreline and an abundance of wildlife. You can also rent kayaks to explore the island's creek and marshland areas within natural preserves such as the 4,630-acre Botany Bay Plantation.