Things to Do In Charleston in Fall
August 08, 2022
Things to Do In Charleston in Fall Article
Fall in Charleston is the perfect time to enjoy cooler weather and a variety of events, festivals, and celebrations. We have put together a list of some of our favorites that you won't want to miss!
The Fall Tours
Of Architecture, History, and Gardens
October 5-29, 2022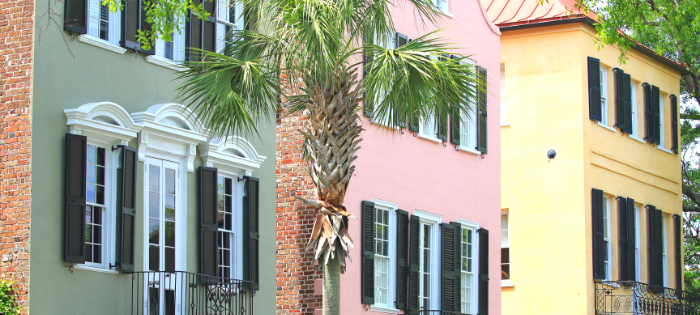 Now in its 46th year, The Fall Tours offerings are designed to maximize the educational experience for guests while minimizing impacts on the historic district. Guests taking the Piazzas and Garden Tour will have the opportunity to go beyond the garden gate and onto the porches and piazza of some of Charleston's finest homes. The Insider's Garden Tour is designed for the garden enthusiast and will be led by notable professionals such as landscape architects, garden designers, and horticulturalists. Other tours include Insider's Architecture Tours, Specialty Tours, Historic Walking Tours, and more. Click here to view all tours.
The Gibbes Museum of Art Fall Shows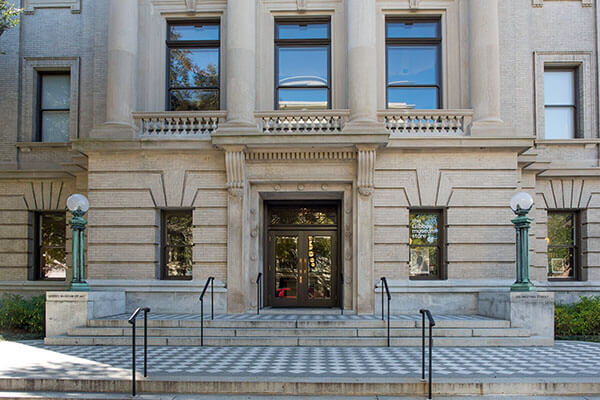 Bo Barlett: Earthly Matters
September 9, 2022-January 15, 2023
Bartlett's subjects, both human and animal, find themselves in precarious environmental situations, either from their own doing or by forces beyond their control. Bartlett's appreciation for the beauty of ordinary moments imbues his work with an underlying luminosity and frankness.
From Chaos to Order: Green Geometric Art from the Sol Ravin Collection
October 15, 2022-march 5 2023
This will be the first exhibition of its kind to focus on the aesthetics of Greek Geometric art and to demonstrate that stylistic principles in visual art during the Geometric period reflect a characteristically Greek idea of "the beautiful" (kallos). Click here for more information.
The Boone Hall Pumpkin Patch & Corn Maze
September 30-October 30, 2022
Are you looking for the perfect family-friendly fall activity? Look no further. Boone Hall Pumpkin Patch has something for everyone. Since 1997, this nearly one-month-long fall festival has become an autumn tradition that brings people of all ages together for a day of good old-fashioned fun on the farm. Enjoy a Halloween tractor tour, corn maze, petting zoo and pony rides, inflatable slide and obstacle course, and more! Before you go home, don't forget to pick out a pumpkin from the pumpkin patch. Click here for more information.
MOJA Art Festival
September 29-October 9, 2022
Moja meaning "One" in Swahili, is a multi-disciplinary festival that highlights the rich history of African-American and Caribbean Arts and their contributions to Western and International Cultures. Festivities will include visual arts, classical music, dance, gospel, jazz, poetry, R&B music, storytelling, theatre, children's activities, crafts, ethnic food, and more. Click here for more details.
The Addams Family-A New Musical
The Historic Dock Street Theatre
October 9-November 6, 2022
From the creators of Jersey Boys, comes one of the most produced ever Broadway musicals in America. It's the Addams Family musical with its kooky, crazy, spooky, weird and funny cast of characters: Gomez, Morticia, Wednesday, Pugsley, Lurch, and Uncle Fester. Their greatest nightmare comes true when daughter Wednesday, all grown up now, falls in love with Lucas, a "normal" boy! When Lucas and Wednesday's families meet for dinner, the fractured fun begins. Click here for more information.
Charleston Beer Week
October 28-November 6, 2022
The 9th Annual Charleston Beer Week will promote Charleston's craft beer community as a whole and be comprised of 50+ different events, over 10 days, taking place all over the Charleston tri-county area. Guests can expect a little bit of everything: beer dinners, special releases, brewery events, educational events, food pairings, meet the brewers, outdoor events, style showcase, tap takeovers, festivals, and charity fundraisers. Click here for more information.
Charleston Gallery Association First Friday Artwalks
The first Friday of every month except January and July 5-8 pm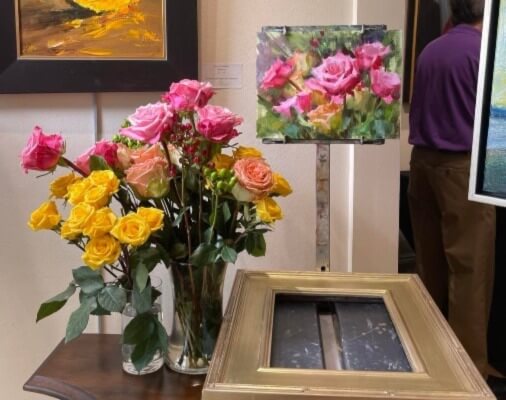 Visit more than 30 local art galleries, located throughout Charleston's historic French Quarter and South of Broad neighborhoods. Many galleries provide refreshments and the opportunity to mingle with the artists. The events are free. Click here for more information.