Top 5 Views from Charming Inns
July 10, 2018
Top 5 Views from Charming Inns Article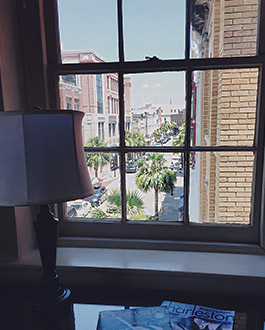 Kings Courtyard Inn
Grazing out the window from this Suite to see the famous King Street down below. This view is a great place to start planning your day in Charleston.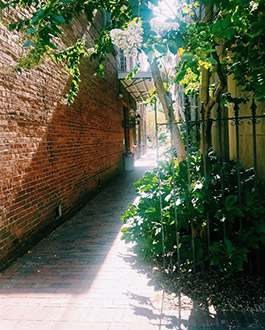 Fulton Lane Inn
Coming back to the Inn after a busy day in Charleston, View of Fulton Lane Inn always takes the cake. This hide way is the perfect getaway for any occasion.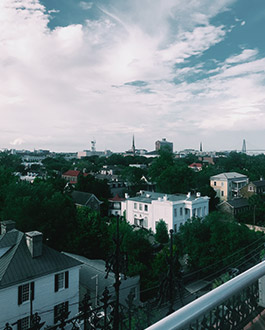 Wentworth Mansion
Being at the top of our famous cupola gives you 360 views of the city. Whether you are watching the Sunrise or the Sunset, this is the best view for any time of day.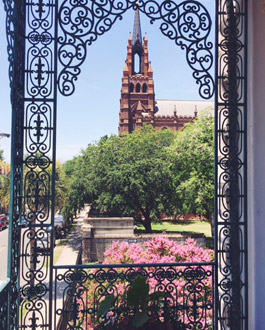 John Rutledge House
This view from John Rutledge pairs well with a fresh glass of lemonade, an afternoon on this porch is the best way to spend a warm summer day.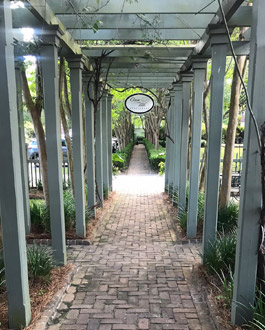 circa 1886
This view from walking under the Pergola before enjoy a lovely evening at Circa 1886 had to be included in the top five views. Circa 1886 is nestled right behind Wentworth Mansion.
These are only some of the many beautiful views that Charming Inn offers to our guest, if you are staying with us soon, use the hashtag and tag us in your post to share your favorite views.
#WhenatWentworth
#JustrightonJRH
#KeepingupwithKCI
#FallintoFulton