Wine Lovers Guide to Wine in Charleston
March 21, 2023
Wine Lovers Guide to Wine in Charleston Article
For many years, Charleston has been known for its food scene and has become an established culinary destination. In addition, the Holy City is also becoming a place for wine lovers. This being said, we put together our favorite wine shops and restaurants to help guide you on your journey for that perfect glass of vino!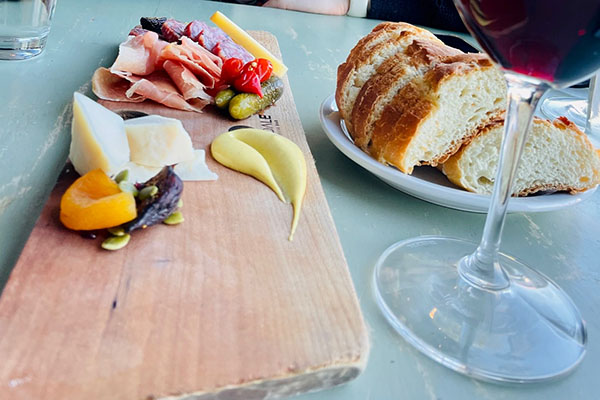 Address: 813 Savannah Hwy # B, Charleston, SC 29407
Established in 2006, this Charleston staple located in the West Ashley neighborhood is a one-stop shop for all of your wine needs. Pop in for a quick glass of wine or prepare for a wine night from home with an assortment of wine bottles, custom charcuterie boards, and gourmet groceries. Regardless of your wine needs, Avondale Wine & Cheese is sure to have you covered!
Address: 5 Fulton Street, Charleston, SC 29401
Located right off King Street, this Mediterranean-inspired bistro and lounge is an excellent spot to enjoy a glass of wine. With two bars, ample outdoor seating, and a delicious menu, this chic, upbeat establishment is great for a quick drink or a full meal. Guests can choose from one of their 25 + wine options or switch it up with one of their signature cocktails!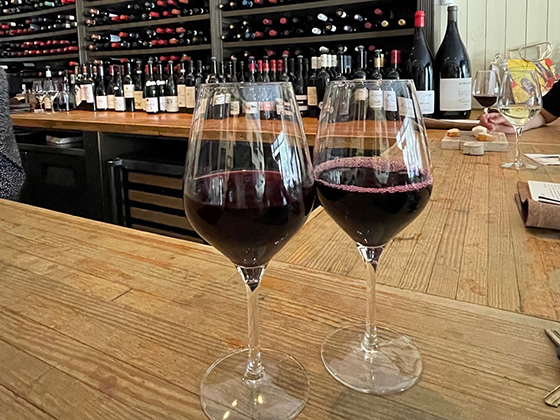 Address: 152 King St, Charleston, SC 29401
Conveniently located in the heart of downtown Charleston, Bin 152 is the perfect spot to unwind with a glass of wine after a long day of shopping and exploring. Try one of their 40 different wines by the glass options, or uncork one of their 200 + wines by the bottle. Pair your wine with an assortment of cheeses and charcuterie, along with Bin 152's freshly baked bread!
Address: 40 Archdale Street, corner of Market Street and, Archdale St, Charleston, SC 29401
Nestled away at the end of Market Street, this family-owned establishment is known for its French wine, cocktail selection, and light menu. You can either grab a seat at their bar inside or check out their quiet outdoor patio. Whether you are starting your night or winding down, this cozy hideaway is sure to impress!
Address: 149 Wentworth St, Charleston, SC 29401
While we might be a bit biased, we believe Circa 1886 is the best place in Charleston to enjoy a glass of wine. Though this is not a traditional wine bar, Circa has an extensive list of wines from around the world. Those dining at Circa can also choose to pair their wine with one of two tasting menus or simply choose a dish off their a la carte menu. All wine choices are carefully picked by Circa's expert Sommelier, Jonn Riddick. Reservations are recommended, but walk-ins are welcome.
Address: 804 Meeting St #102, Charleston, SC 29403
With two locations in downtown Charleston, Goat Sheep, and Cow North is another fantastic place to satisfy all your wine needs. Along with an impressive wine selection, this modern wine bar has an array of different cheeses. From goat and sheep to cow and buffalo, there are a bunch of unique cheeses sure to spice up your next wine night.
Address: 700b King St, Charleston, SC 29403
Opened by two good friends, Graft Wine Shop & Wine Bar is great for a quick snack, glass, or bottle of wine. Located on upper King Street, this charming wine shop has an assortment of different wines to try. Along with the wine, their menu is complete with light snacks, cheese, meat, and tinned seafood.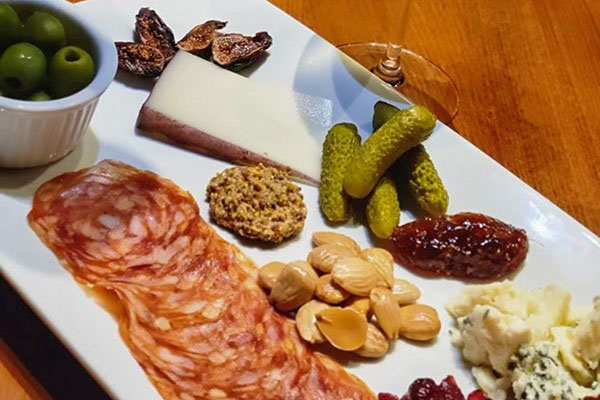 Address: 320 W. Coleman Blvd., G3, Mt. Pleasant, 29464
Sheffield's, located in Mount Pleasant, is a cozy take on a traditional wine bar. They offer a wide and diverse selection of wine and beer from around the U.S. and the world. They also have a nice selection of tapas, cheese, and charcuterie plates. In addition, they offer wine and beer flights. Stop by Tuesday-Friday for happy hour and get $2 off wine by the glass and beer on tap. Be sure to sign up for their newsletter to get alerts about their monthly special events.
Address: 221 Coming St, Charleston, SC 29403
Described as a wine bar for everyone, The Tippling House can be found in a historic home tucked away in Downtown Charleston. This 18-seat establishment changes its wine list nightly to provide its guests with an ever-changing selection of unique wines. While enjoying their wine, guests can order a bite to eat off the restaurant's delicious snack menu, complete with everything from Mushroom Onion Dip to Tarvin Shrimp Toast!
Address: 476 King St, Charleston, SC 29403
Right in the middle of the action, Uncork Charleston is a full-service restaurant located on Charleston's infamous upper king street. This is a great spot to pop in for a drink and a bite to eat after a day spent exploring King Street. Enjoy a glass or bottle of wine from around the world while indulging in Uncork's delicious food or dessert menu.
Address: 441 Meeting St Suite B, Charleston, SC 29403
Born out of good friendships & warm memories, Wine & Company is a great spot for an intimate night out. Centrally located in downtown Charleston, guests can stop in for a glass of wine and a small plate or grab a bottle to enjoy a relaxing night in. Wine & Company also offers private wine tastings for groups of 8-24 people, starting at $50 per person.